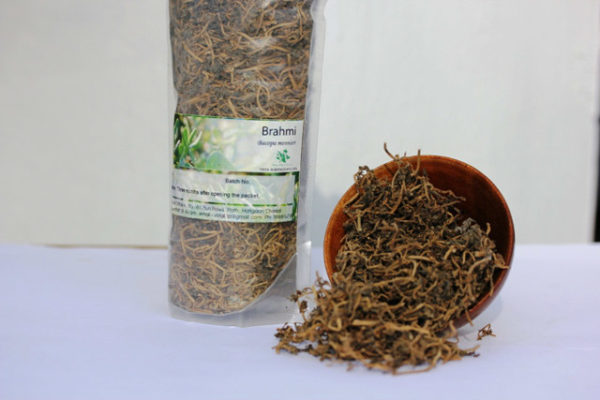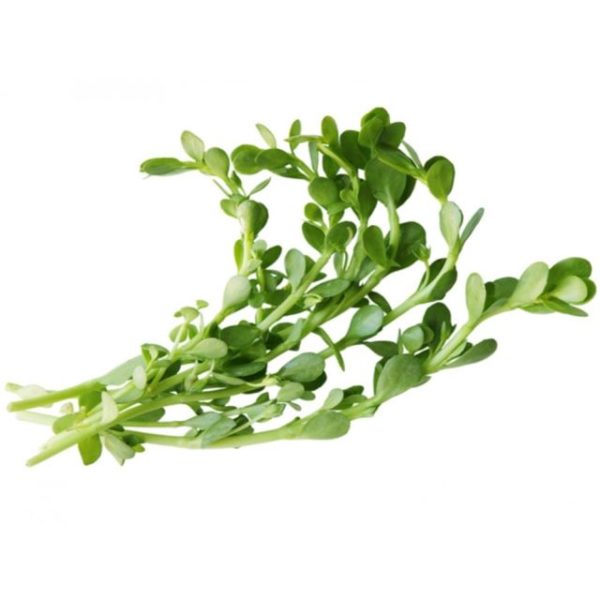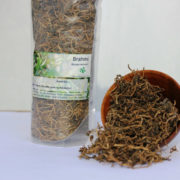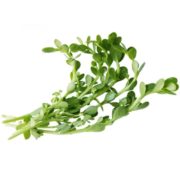 Buy Brahmi Online / Gotu Kola Online – 250 gm
699 Rs.
Benefits of Brahmi (both herbs)
Open and clarify the mind*
Strengthen memory and intellect*
Support focus and concentration*
Encourage a balanced emotional state*
Promote daytime energy and nighttime sleep*
Support healthy blood cells*
Promote healthy skin and hair*
4 in stock
Description
Buy Brahmi Online , Bacopa monniera is a bitter tasting Ayurvedic medicine used in the treatment of a number of disorders, particularly those involving anxiety, intellect and poor memory. Traditionally, it was used as a brain tonic to enhance memory development, learning, and concentration.Brahmi (Bacopa Monnieri), a plant commonly used in Ayurvedic medicine, has an age-old reputation for being an effective and powerful herb helpful for memory and combating stress. Bacopa monnieri, known to most as Brahmi, acts as an adaptogen; which means it helps the body adapt to new or stressful situations. Brahmi is a nervine tonic that enhances learning, academic performance and improves mental ability. It acts as an anti-anxiety agent and is used in several mental disorders. It also calms restlessness in children. It is used as a nootropic, a drug that enhances cognitive ability.
Buy Brahmi Online
Brahmi is also used for the treatment of epilepsy, insomnia, asthma and rheumatism. Studies have also shown Brahmi to possess anticancer activity. Brahmi is effective against diseases like bronchitis, asthma, hoarseness, arthritis, rheumatism, backache, constipation, hair loss, fevers, digestive problems etc. The plant is also used for all sorts of skin problems- eczema, psoriasis, abscess, ulcerations- it is said to stimulate the growth of skin, hair and nails.
Vista Agritech has dedicated 10 years of service in developing the concept of herbal lifestyle among the people. They have developed the herbs and spices with utmost care so that in the process of large production, the nutritional and medicinal benefits are not compromised.
It is a non-aromatic herb. The leaves of this plant are succulent, oblong and 4–6 mm (0.16–0.24 in) thick. Leaves are oblanceolate and are arranged oppositely (opposite deccusate) on the stem. The flowers are small, actinomorphic and white, with four to five petals. Its ability to grow in water makes it a popular aquarium plant. It can even grow in slightly brackish conditions. Propagation is often achieved through cuttings