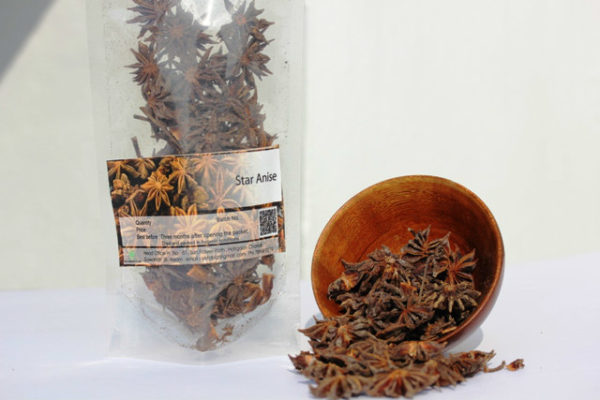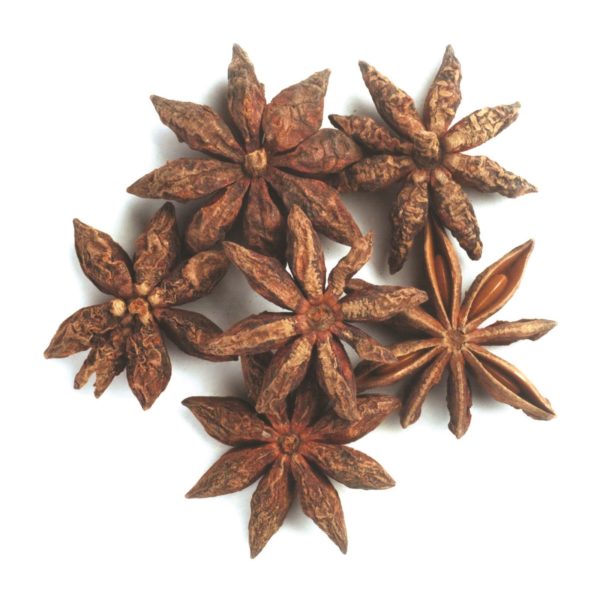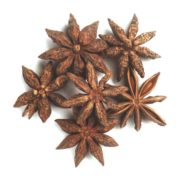 Star Anise – 100 gm
299 Rs.
A small tea spoon of Star Anise (Chakra Phhol) to your dish makes it different.Try dish and discover a whole newflavour and aroma in your dish. Made in Assam
5 in stock
Description
Suggested Use The aroma of star anise is strong and licorice-like, more pungent than anise seed, but similar. Its flavor is like anise, but slightly harsher and more bitter. Star anise is very popular in Chinese dishes, though it can be found in other cuisines as well– like South Vietnamese, Indonesian, Indian, and Malaysian. It's used in Vietnamese noodle soup, and in Thailand you'll find it flavoring an iced black tea. In India it's an important ingredient in curry powder and garam masala blends, while in China it's a crucial ingredient in five spice powder, stocks and stews, with beef and chicken, and in marbled eggs (an hors d'ouevre). The Mandarin Chinese often chew the fruit whole as a breath freshener. Star anise is also used to flavor liqueurs like anisette and pernod. Try star anise in meat and poultry dishes (especially pork, duck, and chicken), soups and stocks, and with fruits and compotes. Include it with other whole spices for mulling wine and cider.
Related Products
Black Rice Buy Online India Organic (Chak Hao) 300 gm Rice

Despite being less popular than brown rice or wild rice, black rice, known as forbidden rice, is an ancient grain that has even more impressive health benefits than most other closely related rice varieties.

Not only is it the type of rice that is richest in powerful disease-fighting antioxidants, but it also contains dietary fiber, anti-inflammatory properties, and has the ability to help stop the development of diabetes, cancer, heart disease and even weight gain.

Black rice has been eaten in regions of Asia for thousands of years; in fact for centuries it was reserved for only Chinese royalty. Today this type of rice is picking up in popularity and popping up in more health food stores across the US, Australia, and Europe, as people discover the numerous health benefits that whole grain black rice has to offer.

95

Rs.