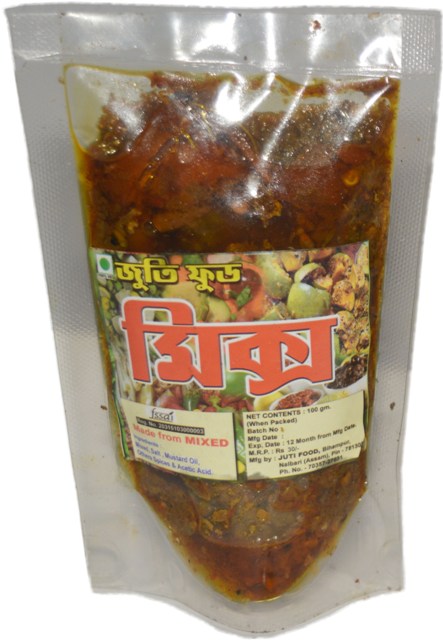 Mix Veg Pickle 100 gm pack of three
90 Rs.
Mixed Vegetable Pickle is important item in practically every Indian meal. Traditional pickle recipes using unique spice mixes and made with a wide variety of vegetables.This is healthy, nutritious, delectable and is free from pesticides,harmful chemicals and Color.
30 in stock
Description
Additional information
Reviews (0)
Description
This Mix Veg Pickle is very delicious and free from harmful color and chemicals.
Related Products
Zebrang (Schezwan Pepper) – 100 gm

Cash on Delivery eligible.

This item is currently in stock.

 This is a Vegetarian product.

Experience unique tingling, numbing pins and needles sensation and keep your guests guessing about your secret ingredient with this unique spice.

Also known as Schezwan Pepper, Chinese pepper, flower pepper, and Sansho pepper.

Dried berries of the prickly ash tree with a peppery taste, citrus aroma, and lingering fizzy sensation on the tongue.

Made in Assam

Weight: 2 x 50 gm

384

Rs.