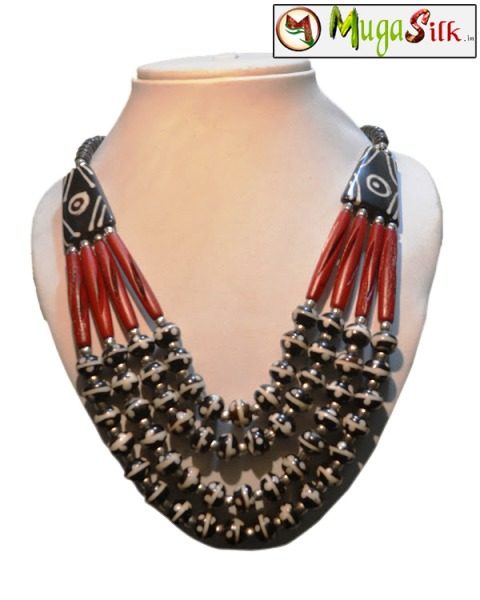 Wooden Handmade Necklace
550 Rs.
20 in stock
Description
Additional information
Description
Carefully crafted by skilled artisans .Handmade beads jewellry is Stylish elegant and good velue for money.
Related Products
Ethnic Gam Kharu Necklace With Earings

Assamese traditional jewelery has a unique style statement.It is made by skillful jewelery makers from various parts of Assam.The design is very unique and carry a glamor of tradition & culture

•100 % genuine product
•Genuine Silver with gold quoted
•Made by skilled artisans of Assam
•Traditional Style
•Assamese traditional jewelery

3,800

Rs.