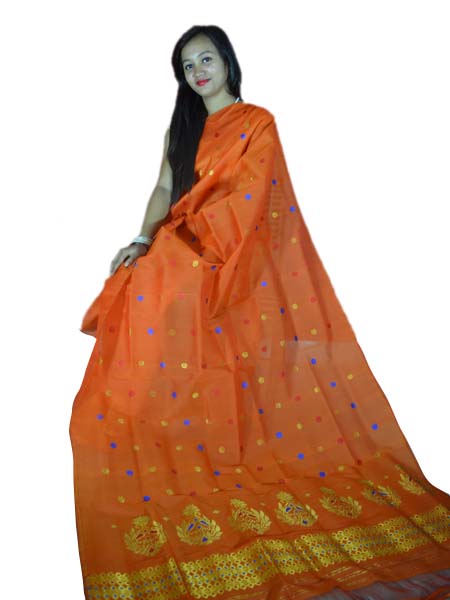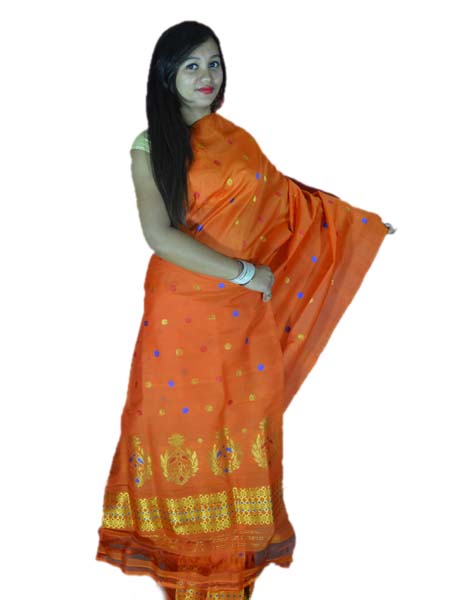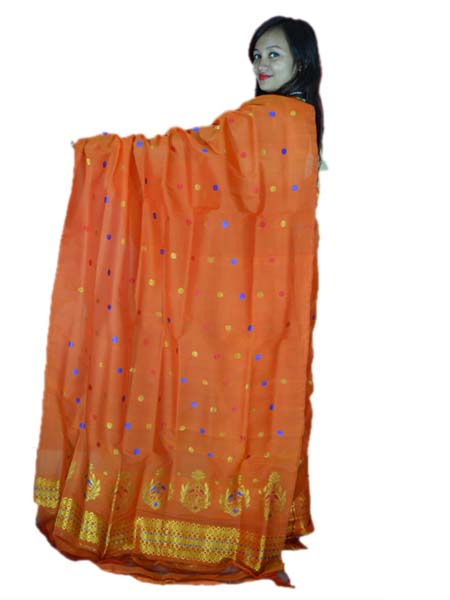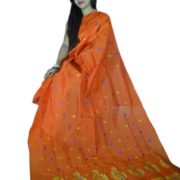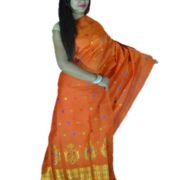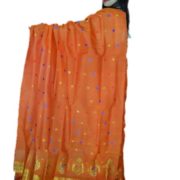 Pat Silk Mekhela Sador – Orange
8,299 Rs.
Handwoven designer Assam Silk Mekhela Chador with beautiful orange color. Be unique and traditionally beautiful in crowd with this beautiful peice of art. Pitched with an Un-stitched same color Blouse. # Please call us if you need it as ready to wear.
2 in stock
Description
Additional information
Reviews (0)
Description
Pat Silk Mekhela Sador Handwoven – Orange and Yellow : Beautifully crafted by the wavers of east India. Pat silk is the by product of tussar silk. Pat silk produced in eastern states of India like Chhattisgarh, Jharkhand and Bihar,Assam the yarns of Pat silk are obtained from the cocoons of tussar silk that cannot have the silk yarns reeled naturally and hence these cocoons are ruptured and the silk is reeled manually. For this reason Pat silk yarns are short and the sarees,mekhela chadors made from them have uneven and slubby texture, giving them a raw sense of appeal.
Characterized by the same moisture and air permeability properties as cotton but with lustrous sheen of silk, these Mekhela Chadar are comfortable to wear and easy to maintain. Showcasing rich flora and fauna and narrating modest tribal lives onto their weave and kindling them with vibrant and spirited colors, trust Pat silk Mekhela Chadar to bring in rustic charm to a woman's wardrobe when added to their collection.
100 % genuine product
Genuine Silk Sarees
Made by skilled artisans of Assam
Traditional Style
Assamese Traditional Silk Mekhela Sador
Pat silk Chadar Mekhela
Set Contents: Available with pure silk blouse fabric that can be customized as per your style or pattern.