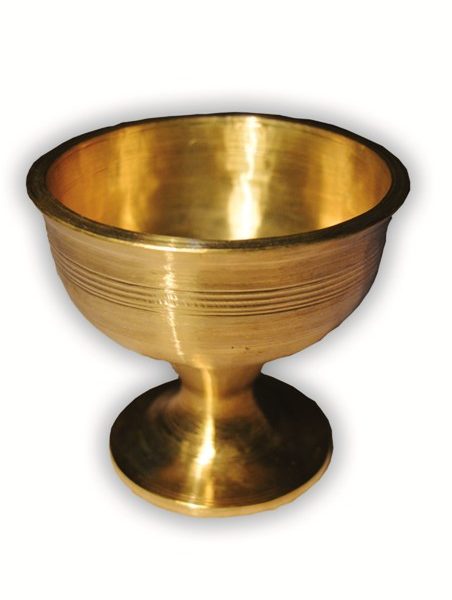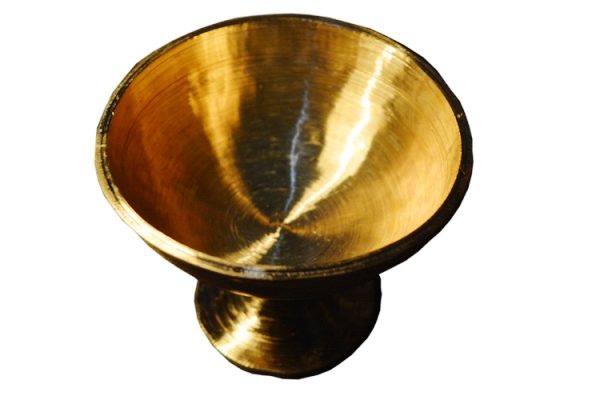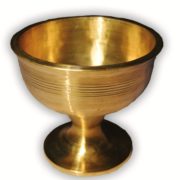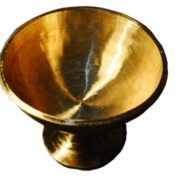 Bell Metal Ban Bati (Bowl)-300gm
999 Rs.
16 in stock
Description
A handicraft item made of Bell Metal from Sarthebari, Assam It is a type of Bowl with a stand called Baan Bati  in Assamese.Used to serve liquid items like cream,Curd etc
Related Products
Ethnic Bell Metal Traditional Serving Dish and Soup Bowl with Stand, Set of 2

Handcrafted by Skilled Artisans of Assam,Locally called Kahi.This a an example of elegant handicraft of Assam.It is traditional yet beautiful and stylish.There are lots of medical benifits of bell metal products and it is a good habit to have food in bell metal dishes.Traditoinally used by the royal falimies of Assam in early days.
Material: Bell Metal; Colour: Bronze
Size: Serving Dish:-10 cm, Bowl: 7 cm
Capacity of bowl: 150 ml
Package Contents: 1 Serving Tray And 1 Stand Bowl
Number of Pieces: 2

3,999

Rs.